Actual Property Roundup: Shenandoah Path residence sells for $920K and different Fauquier County transactions | Actual Property
A five-bedroom, three-and-a-half Catlett residence on greater than 37 acres lately offered for $920,000. The home is situated simply off Elk Run Highway.
Based on Realtor.com, the 5,190-square-foot home was lately renovated all through and options hardwood flooring, a basement, a coated, wrap-around porch and an inground pool. A concrete driveway results in the doorway and two-car storage. The house opens to an open kitchen with a separate, formal eating room. A totally completed basement makes up the decrease stage and has a personal lavatory and bar space. 
The home went available on the market for $874,900 in December and offered on Jan. 13 for $920,000. Kerri Ralston with Samson Properties-Gainesville represented the client, and Scott Jacobs with Jacobs and Co. Actual Property LLC represented the vendor.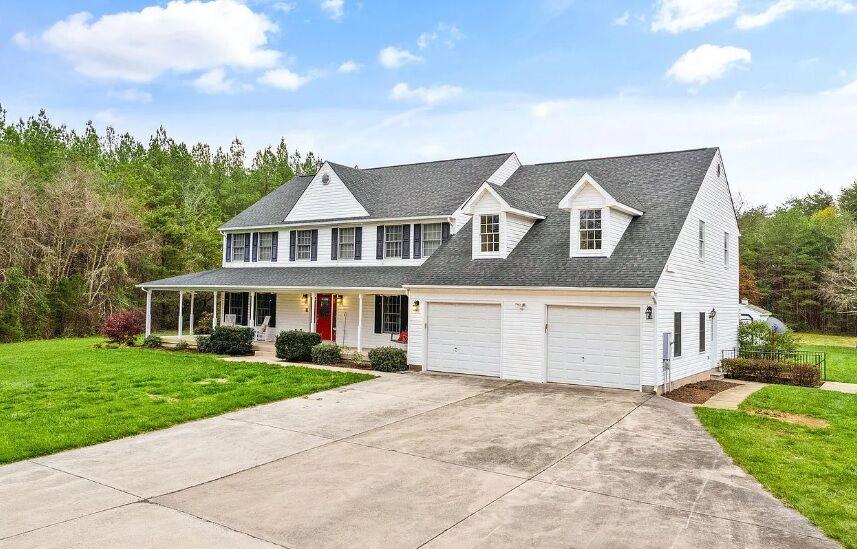 Listed here are another current Fauquier County transactions:
Cedar Run District  
-Joshua E. and Aeryn Jeffery to Carl and Lauren Peace, 1.7 acres, 9461 James Madison Freeway, Warrenton, $630,000. 
-George and Nadege Soubassis to Lorraine W. McDermott, 10 acres, Lot 10, Vintage Hills Subdivision, 7756 Neavils Lane, Catlett, $850,000. 
-Leroy E. and Marla H. Sloper to Danilo H. and Rebekah M. Marino, 37.8 acres, 10140 Shenandoah Path, Catlett, $920,000. 
Middle District 
-Constance Houk to Taryn Meeks, Lot 13, Gaines Subdivision, 175 Waterloo St., Warrenton, $430,000. 
Lee District 
-Francis L. Jones, trustee, to Cedar Properties Investments LLC, 0.4 acres, Lot 9, Piney Forest Subdivision, 12270 Piney Lane, Remington, $123,600. 
 -Alesia A. Ibanez and Candice Bhatia to Elias A. Ortega, 2 acres, Lot 1, 7308 Covingtons Nook Highway, Bealeton, $450,000. 
-Jennifer A. Burke to Luiz Garcia, 2.3 acres, 206 West Foremost St., Remington, $340,000.  
Marshall District 
-Paul N. and Dorothy S. Shiflett to Jeanne E. Woods, 1.2 acres, Lot 2, 3231 Distillery Highway, Linden, $160,000. 
-Martha C. and William L. Eaheart to Peter Meffert, 1.7 acres, 8560 Opal Highway, Warrenton, $275,000. 
Scott District 
-Layne J. Progar, trustee, to Margaret S. Sabol, Lot 38, Brookside Subdivision, 7174 Shepherdstown Highway, Warrenton, $599,900. 
-Taryn Meeks to Linsey M. and David E. Hernandez, 10 acres, Lot C, Mount Hope Estates Subdivision, 5221 Mountain View Drive, Broad Run, $925,000. 
-Jeffrey J. and Leslie J. Clever to Catherine Pearson and Charles E. Taber, 1.7 acres, Lot 55, Snow Hill Subdivision, 5843 Outdated Dominion Courtroom, Warrenton, $899,000.